I was invited to create a work or two to share what is being called an epidemic in many communities in canada. It's a project that is the result of the research and studies of Susan Brogly who has been involved with opioid research at Queen's. I'm so saddened to hear of the many deaths due to fentanyl, and that many of the overdose deaths are because the person did not know it was in what they were taking. In what I've heard and read, and
Attempts to understand it, I started to piece together a work that is helping me explore and hopefully share some of what I'm learning through my sculpture.
In process: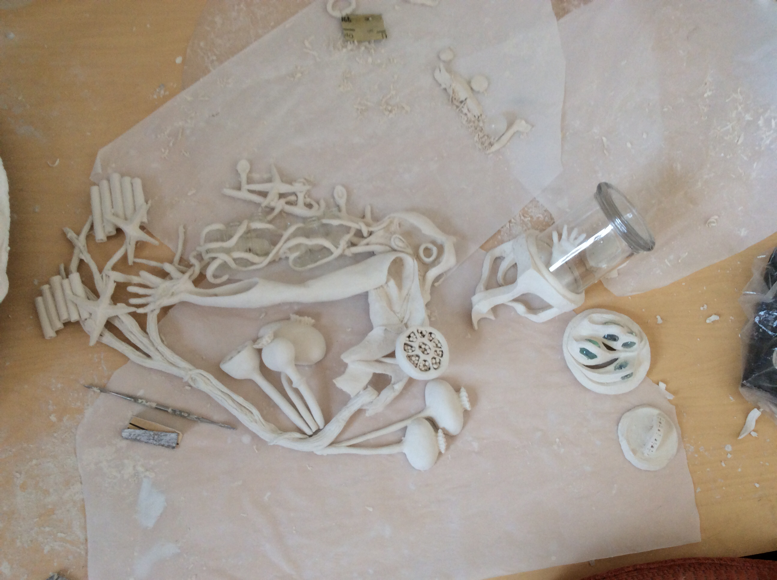 Though the grant may or may not be in the works for this exhibition I recall have to stay on top of commission type work so I can have enough time to finish the piece. My Sculpture takes a good long time to complete so I'd rather learn and react through my work at the time the new understanding impacts my thought process rather than wait for the finances to become available. I have enough time in my studio to do both at the moment.